London College of Communication played host to a lively and interactive one-day conference (12th May 2010) offering 100 delegates from both Further and Higher Education (FE/HE) a chance to examine the theoretical and practical composition of Communities of Practice (CoP).  With a focus on Business and Community Engagement (BCE) and the way in which FE/HE staff traverse the online landscape to engage community and business organisations alike, delegates were able to discuss the subject in depth with some of the great minds already working in this area, not to mention the fruitful conversations had by all during breakout sessions.
Etienne began the day with a keynote presentation, providing an overview of his work and current thinking around CoPs.  Some of the key statements and highlighted summaries from delegates via twitter, include:
The role of moderators/technology stewards or CoP facilitators is critical in any effective, lively CoP;
A new type of hybrid role: academic-business practitioner is emerging as a particularly effective enabler of cross-boundary CoPs. This individual is a translator, facilitator, PR expert, educationalist, business person all rolled into one; 
Technology is not a replacement or a model for brain consciousness, but a part of how we learn and construct knowledge;
That we need to create spaces of meaningfulness where we can explore our identity with questions raised about how we create those spaces;
The idea of CoP as learning partnerships;
That we need to recognise the social artists within our organisations and value the work they do;
That 45 degree walkers are essential to cope with vertical/horizontal axes of accountability!
To get value from CoPs the narrative (CoP stories and experiences) needs to be combined with some form of measurement.
A full overview of tweets from the day are available thanks to TweetDoc – Mediating Boundaries TweetDoc.
In the second session, Paul Lowe, Brian McCaul and Jeremy Davenport provided delegates with an overview of their practical experiences from building online networks and CoPs that focus on engagement with external organisations.  Paul Lowe spoke about Open-i, the CoP he's developed for Photojournalists which has completely transformed learning and the tri-lateral relationship of students, academics and professionals in that field.  Brian McCaul gave a high-paced talk highlighting his thoughts on Knowledge Transfer 2.0 and what that means to the Business and Enterprise function at the University of Leeds.  Jeremy Davenport gave an update on the exciting developments of his Creative Industries Network and the way in which he is developing that community.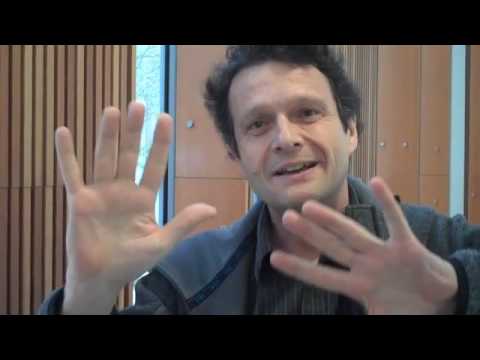 In the afternoon the World Café, 'popcorn' session, debate and Q&A session provided the opportunity to further conversations on the day … but they certainly didn't end there!  Numerous blog posts have been written by attendees, such as Forging identity and learning in Professional Practice by Rosemary McGuinness, and Apprenticeship and Transformative Learning by Lindsay Jordan.  Emails are also being received with reflections after the event. Even an audioboo has being produced!
We thank everyone who attended for their contributions to the day!  For those who didn't make it, we hope to summarise the event further via this blog. Our team is working frantically to pull all of the information together including video from the day and a write-up of the World Café and popcorn session. 
Overall, it was an innovative, high energy and successful conference. The venue was in some ways 'alternative' in comparison to many JISC events, a welcome change for some, but perhaps a shock to the system for others. One delegate noted:
"I hope you don't get any negative feedback about the food and the rooms; I thought your catering and room choices were inspired, and I wouldn't expect anyone there would have chosen to forfeit such an inspiring speaker in favour of fancy food and waitress service.   Everyone keeps whinging about how money is so tight in HE and we can't do anything decent anymore; you've shown everyone that yes, you CAN run a truly good, catered conference on a minimal budget – and raise money for Haiti at the same time… great stuff :-)"